Upcoming Events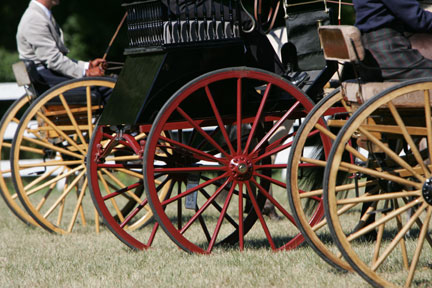 The following events will take place at Celtic Cross Farm in the 2008 season. For more information about events, please contact John St.Cyr (508) 943-9709, unless otherwise noted.
FHCNE | RIDC
---
August 30th - 31st: 2008 Rhode Island Carriage Days Pleasure Driving Show
Annual event hosted by the RIDC at Celtic Cross Farm. This two day event features pleasure classes, dressage tests, cones courses and a marathon course. Please contact Show Manager Andy Marcoux [andy@coachmansdelight.com] for more information. A prize list and entry form will be available on the RIDC website.
September 20th : Pony Fun Show
This event, hosted by the New England Welsh Pony & Cob Society is tentatively scheduled for Saturday the 20th of Sept. with a rain date of Sunday the 21st.
October 25 & 26 : Halloween Drive with MCDS
This is an annual fun event hosted jointly by the Rhode Island Driving Club and the Massachusetts Carriage Driving Society. For more information, please contact the event organizers, Mug Tomany [mtomany@sbcglobal.net] & Kate Bushman.
---

38 Ziemba Road • Dudley, Massachusetts • 01571 • 508-943-9709