About

Jenny began riding, driving and showing at age 5 at a Morgan breeding and show facility. Good basic horsemanship was what the farm believed in, and her experience and knowledge has grown from there. Through helping with the breeding, handling and training foals, observing the training of young stock and participation in 4-H, and many other equine activities it helped develop strong basics at a young age. In her early 20's her interest and studies shifted to dressage and carriage driving and she fell in love with the sports. She has studied with Ida Anderson, Patsy Shaeffer, Judith Bean, Sherrye Ackerman, Sarah Hollis, Clay Maier and Kevin Krane along with many other clinicians such as Muffy Seaton, Bill Long, Bill Lower, Jamie O'Rourke, Larry Poulin and others in riding, driving and other aspects of horsemanship.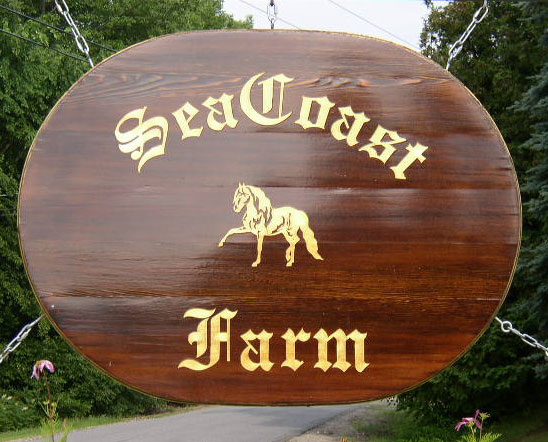 In 1987 Jenny and her husband opened Seacoast Farm, which is an all breed, multi-discipline facility offering instruction, boarding and training in many facets of the equestrian world.
In 1989 she began training for a well known Friesian breeder, who introduced her to the magnificent "black pearls". For years Jenny has trained and competed Friesians throughout the Northeast and beyond. Over the years, highlights have included numerous horse show championships in-hand, under saddle (dressage, hunt-seat and saddleseat), and driving, as well as a long history of championships in the Dutch Inspections for clients of Seacoast Farm. One very special highlight that will remain in Jenny's memory will be the 2003 Friesian keur, where she received high praise from the Dutch judges for preparing the 6 top mares and 7 of the top 8 mares out of 26 entries, as well as the Reserve Champion Colt. At the 2005 keuring, we repeated this extraordinary accomplishment with Champion and Reserve Champion Mare being awarded to Seacoast Farm clients.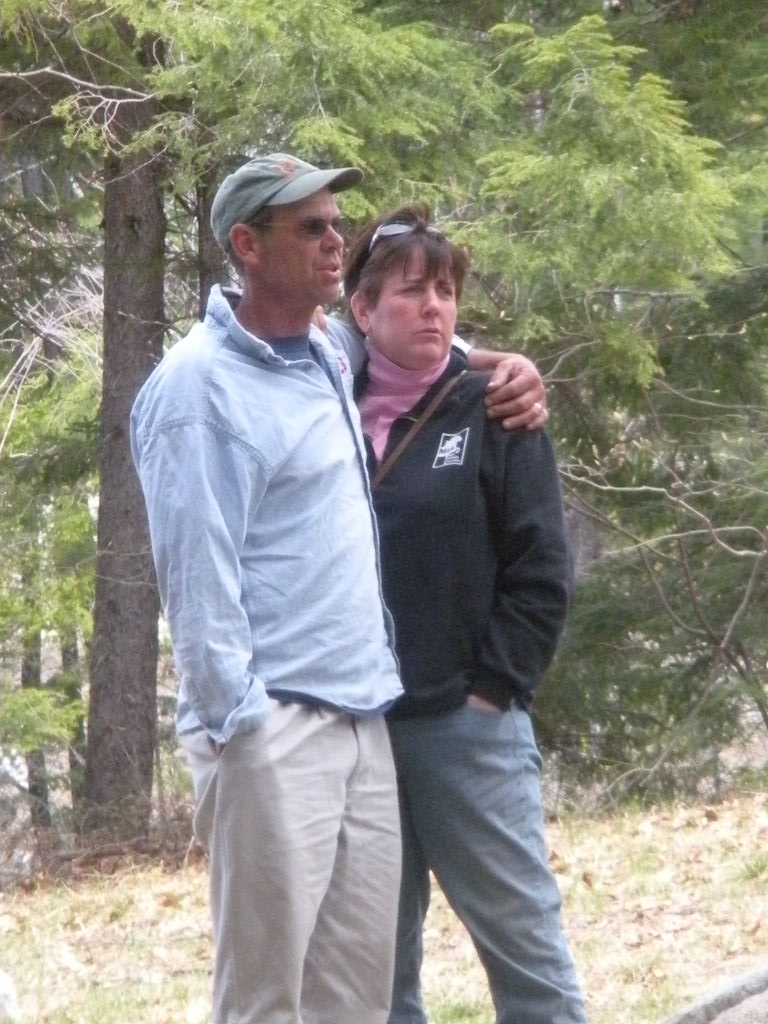 Throughout the years, Jenny has served endlessly on various state and national committees for different show and breed associations and managed horse shows for several years. Through her long dedication to the Friesian breed, she has been monumental in support for the International Friesian Show Horse Association (IFSHA) and the goals of that organization. This eventually led to her nomination as an IFSHA board member, as well as serving in the United States Equestrian Federation as Friesian In Hand committee chairperson for 6 years, while also serving on other Friesian committees and assisting in writing judges tests over that 6 year period. She was a key member of the management team for the 2005 IFSHA Grand Nationals in Lexington, VA.
Jenny was a founding member of the Northeast Friesian Drill Team. She also choreographed performances. She later became the coach of the team, serving as such for 2 years.
In her quest for further education and future plans to become a judge she has taken and passed USEF judges test. In 2004 she studied to become a keur judge in the Netherlands. For the time being, due to time constraints she has put her judge's quest on hold while pursuing other aspects of her professional career.
Jenny resides with her husband of 25 years, her 2 children, and various household pets at their new facility in Wales, ME where they are in the process of developing what promises to be one of Maine's premiere facilities with plans for riding and carriage trails, combined driving obstacles and many other amenities. (See facility page for more information) She has dedicated her life to her equine facility and looks forward to many years of serving her clientele.

<!-/--div=endofcontent--/->